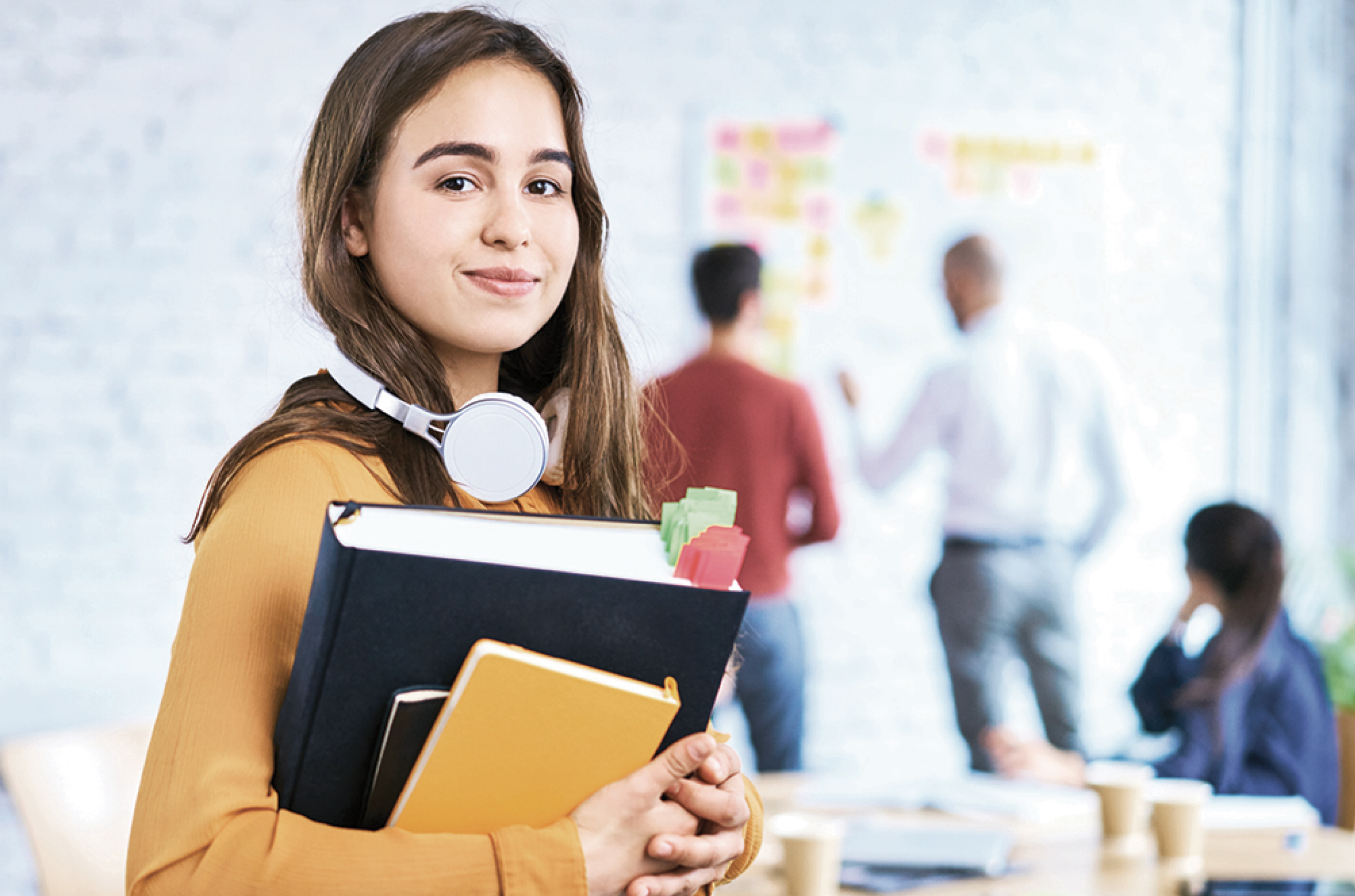 The transition from high school to college can be difficult for any student, but students with disabilities face a unique set of obstacles on their way to postsecondary education. Thankfully, there are many ways you can prepare for the transition. 
Transitioning to Higher Education
Although recent surveys by the Department of Education have found that nearly 20% of all college students have a disability, many students aren't sure how to get the accommodations in college that they need to thrive.
As a student with disabilities, you're likely used to a disciplined and structured routine of classes. You may have also had an Individualized Education Program (IEP) or help from a paraprofessional throughout high school. College life is a very different environment: students have to make the majority of choices and decisions for themselves.

It's important to stay informed about your responsibilities in college and your rights to seek accommodation through the Americans with Disabilities Act (ADA). The most important step in educating yourself on disability services in college is learning to advocate for yourself. 
You'll need to know what changes to adjust to, how to prove your disability, and what documentation you'll need along the way. This will help you prepare for the process and set you up for future success.
How Disability Services Change In College
For some students, the independent world of college can be hard to adjust to at first. Since there aren't special education aides in college, students are left to self-advocate and seek accommodations on their own. The transition to college also represents a major shift in school responsibility: you'll need to advocate for yourself, and the school will provide resources and services once you've proven disability. 
In high school, the school district is generally responsible for identifying a student's educational needs through testing and providing them with an IEP. These individual education programs provide special education instruction, support, and services that help students succeed in school. Each program is designed to meet a child's individual needs. This is very different from college, where students are responsible for providing their own disability documentation and are not provided the same level of support that they are used to with an IEP.
Colleges are subject to the Americans with Disabilities Act, which means they are not required to test students or supply them with an IEP. Instead, the college's main responsibility under the ADA is to provide accommodations that prevent discrimination against a student based on their disability. Whether that accommodation meets your disability's specific needs is up to you to figure out, and you'll need to get comfortable asking for the right resources and help.
Documenting Your Disability
To receive academic accommodations and support in college, students must first register with their school and prove their disability by submitting current documentation. Many colleges request that documentation is three years old or less. Generally, the documentation must clearly state the diagnosed disability, your functional limitations, and a complete educational and developmental history related to your disability. Some colleges, such as MSU Denver, will accept your last IEP from high school or a triennial report with test scores as documentation.
The source of documentation is also very important. For most colleges, documentation must come from qualified medical professionals. While some schools offer their own screening process for students if they have not been previously evaluated by qualified professionals, it is usually up to the student to seek private testing for documentation. 
There is no federally mandated standard for accommodations, which means every college has a different standard of required documentation. Be sure to conduct your own research into what documentation the school of your choice will need. Colleges usually have instructions on their website for how to register for disability services and what documentation is required. If you're unsure where to go to get documentation of your disability or cannot find information on the college's website, the disability services office at your college campus will have information that can help.
Support Systems in College
For students with disabilities, successfully transitioning from high school to college depends on understanding your own personal needs, managing expectations, taking advantage of resources, and planning ahead. To prepare to prove your disability and receive accommodations, it is important to create a comprehensive transition plan prior to enrolling in college.
Students who have an IEP in high school can rely on parents, teachers, and counselors to help them identify and outline their college goals, as well as help them start gathering the documentation they'll need to register. Planning in advance can also give students a sense of independence, which will be necessary once they get to college.
In college, students may receive support from parents or outside support services to register and request accommodations, but the college will not provide the same type of support they received in high school. Thankfully, all colleges that receive federal funding have a disability services office, which is full of resources and staff who can provide support and guidance. 
At IHECP, we believe in helping students become their own advocates so they are better prepared for college. Self-advocating means having a strong understanding of your interests, abilities, and needs so you can accurately voice your concerns. There are no course modifications in college unless the student is part of an inclusive program, making it even more important for students to know how to speak up for themselves so they can receive accommodations to help them get the most out of their college experience.
Learn More About Inclusive College Services
There is no one-size-fits-all solution for students with disabilities, but there are resources in the community to help students seek the accommodations they need. Are you interested in exploring inclusive college services but don't know where to start? 
Be sure to visit our website, where you can find more information on inclusive college services and how to get started on your postsecondary education journey. We also offer a College Prep course to help students with disabilities prepare for and navigate the transition into college. 
Don't forget to follow us on Facebook for regular updates on everything IHECP has to offer!